MORE PHYSICAL THERAPY 25 FEBRUARY 2011
In the evening, Priscilla writes:
There is no doubt Scout is beginning to feel better
Before my visit today,
he chewed on his catheter tube and managed to pull it out!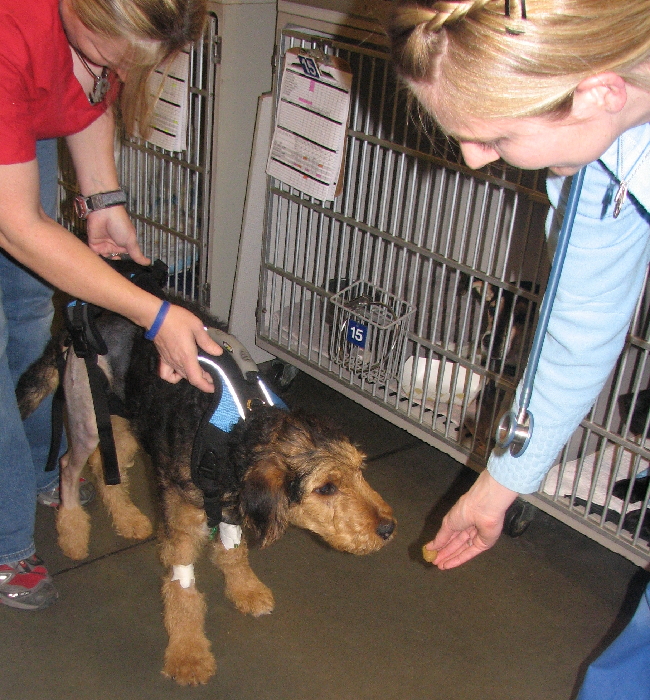 On a more productive note,
he was much stronger in his physical therapy session this afternoon.
He could stand on his own on three of his legs and could even walk short distances.
He was shaky, but he moved along.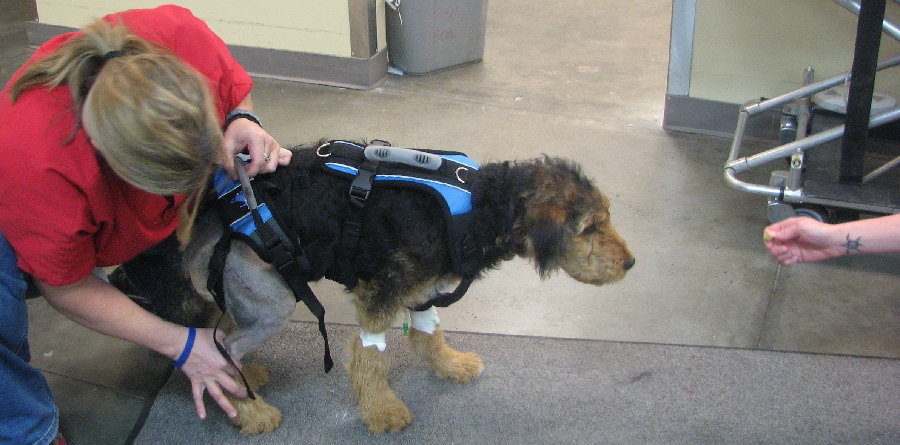 And best of all, he sat up on his own during the session!
I think we all became a bit teary-eyed when he did it.
It was remarkable to witness! Of course in my excitement at his doing it,
I didn't think to take a photo.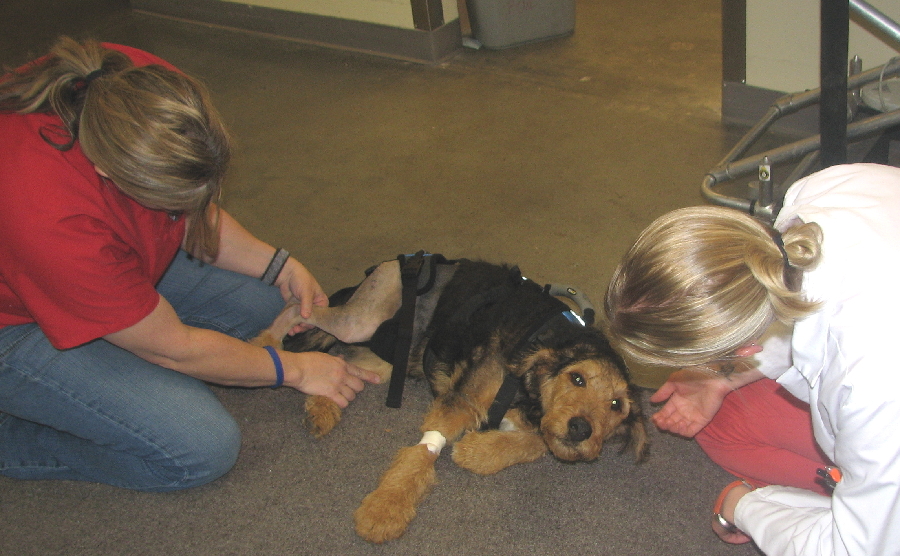 After his session was completed,
he went back to the ICU and I stayed with him for a long time,
helping him take treats out of his Kong to keep him busy
and hopefully keep his mind off his IV tubes,
which he also has discovered might be fun to chew on and pull out.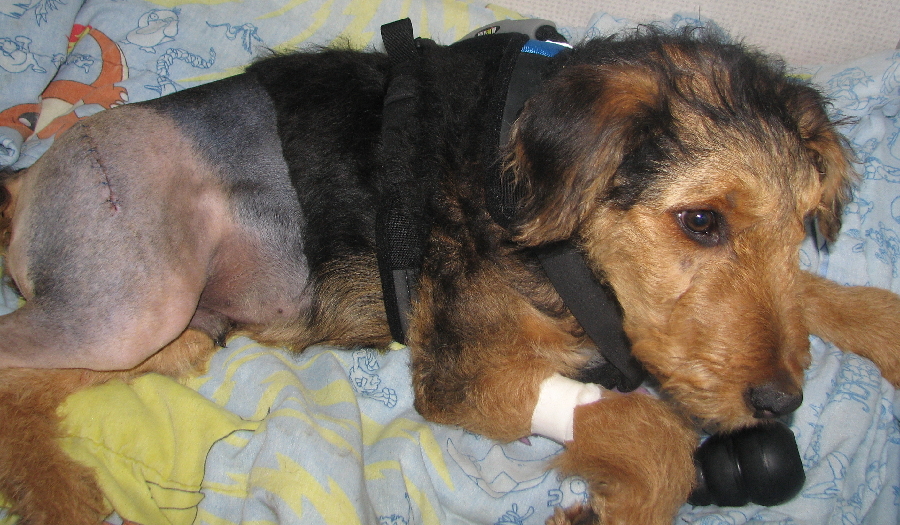 Eventually he grew tired and fell into a deep sleep after a busy afternoon . . .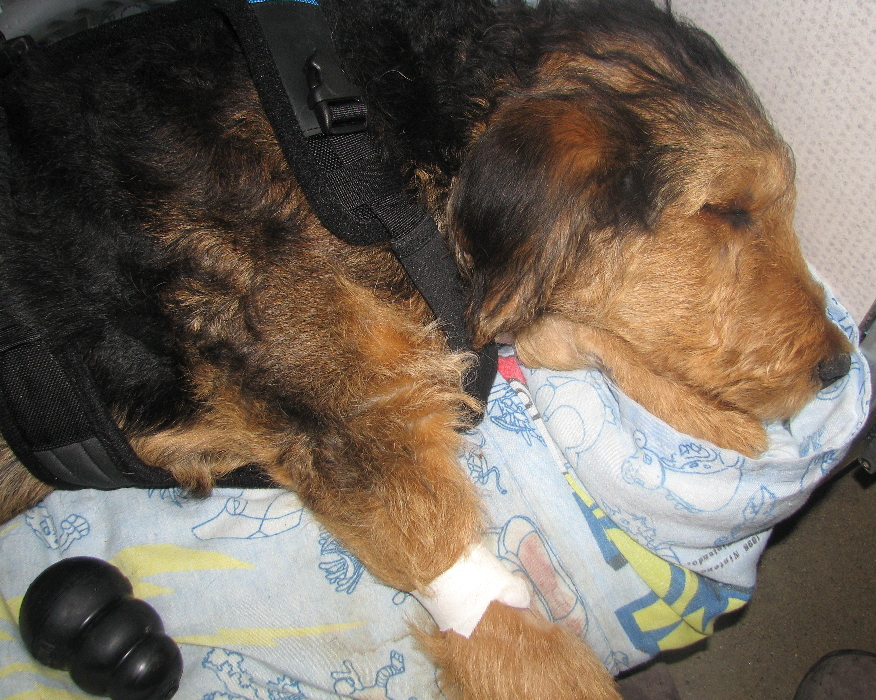 <<< Scout Post Surgery
Weekend Update 26 & 27 FEB 2011 >>>