WEEKEND UPDATE 26 & 27 FEBRUARY 2011
Priscilla writes:
Scout had an eventful & good weekend. It got off to a rowdy start and he consequently was 'kicked out' of the ICU. It seems Scout was too curious and wanted to see what was going on in the place, but from his kennel in the corner, he was limited in what he could see. In his frustration, he decided that pulling his catheter out was so much fun that he pulled his remaining two IV tubes out!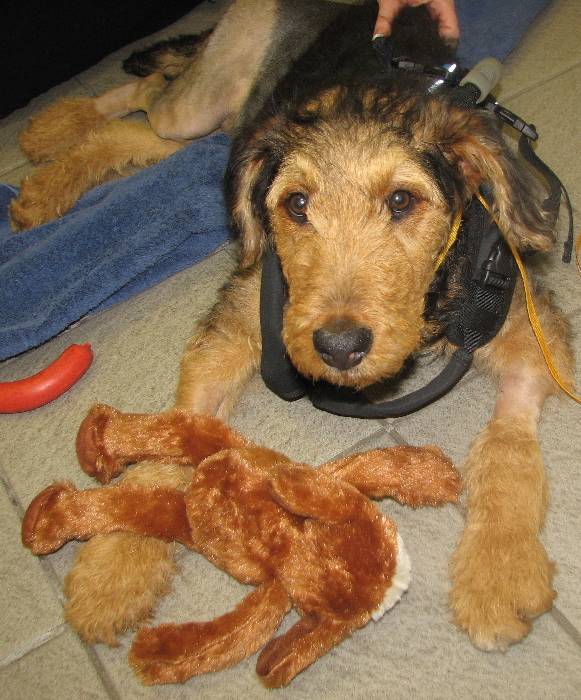 When that didn't seem to help he began to whine & bark until they felt it was probably time for Scout to go to medical boarding! His living quarters were a lot more roomy there and he could see everywhere & everything . . . much to his delight!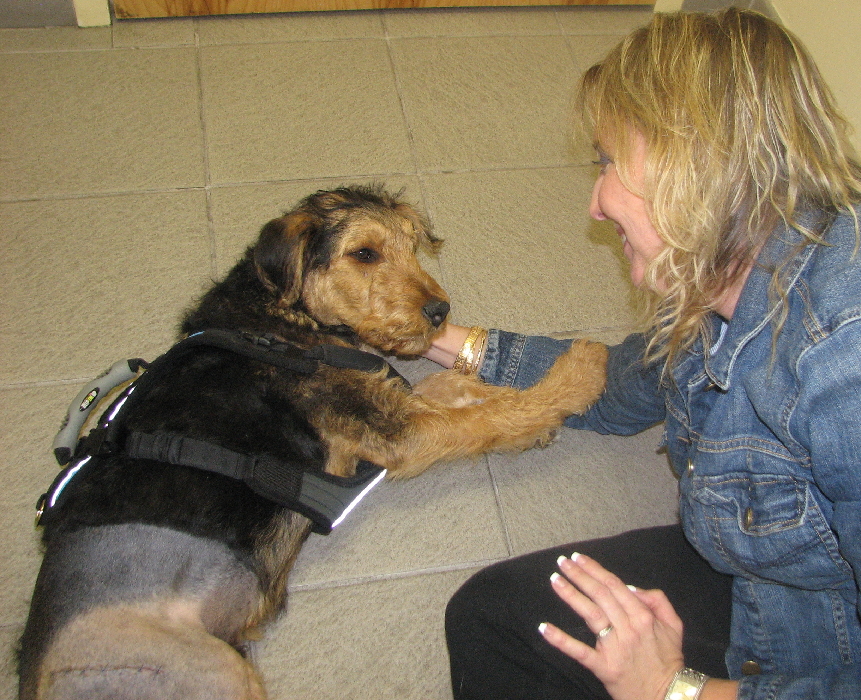 When I visited on Saturday, he was brought to an examining room so I could spend lots of time with him. He also had Noel Silva visit for awhile, too. This made him very happy because he loves company!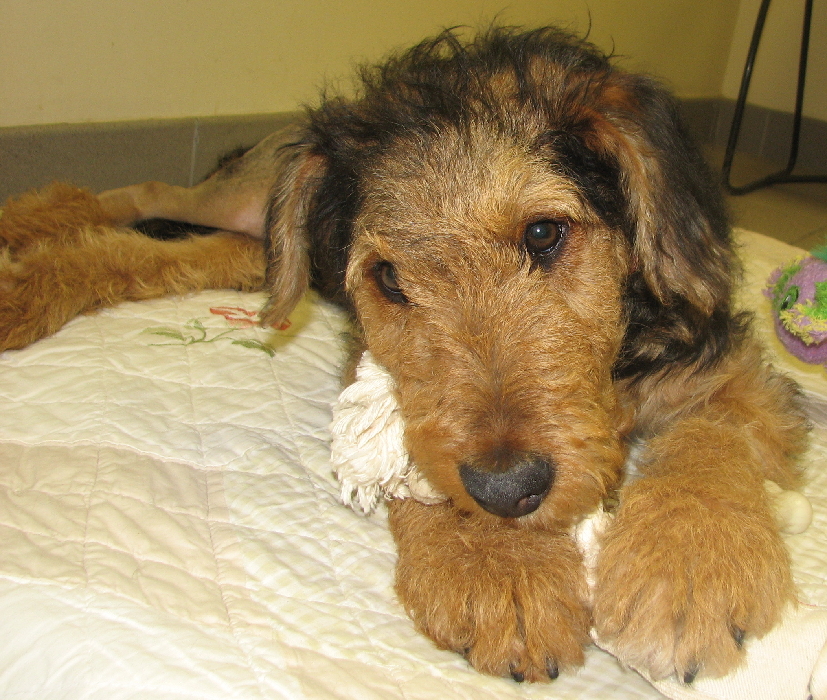 I received a call from his doctor Sunday morning telling me Scout should be ready to go home on Monday because he had actually, with help getting up, been standing on his own for brief periods of time. Unbelievable . . . he is the miracle puppy!
However, when I excitedly went to visit him in the afternoon, all he wanted to do was sleep. Noel Silva & Elizabeth Wheeler also visited and said he seemed tired while they were there. He must have worn himself earlier in the morning.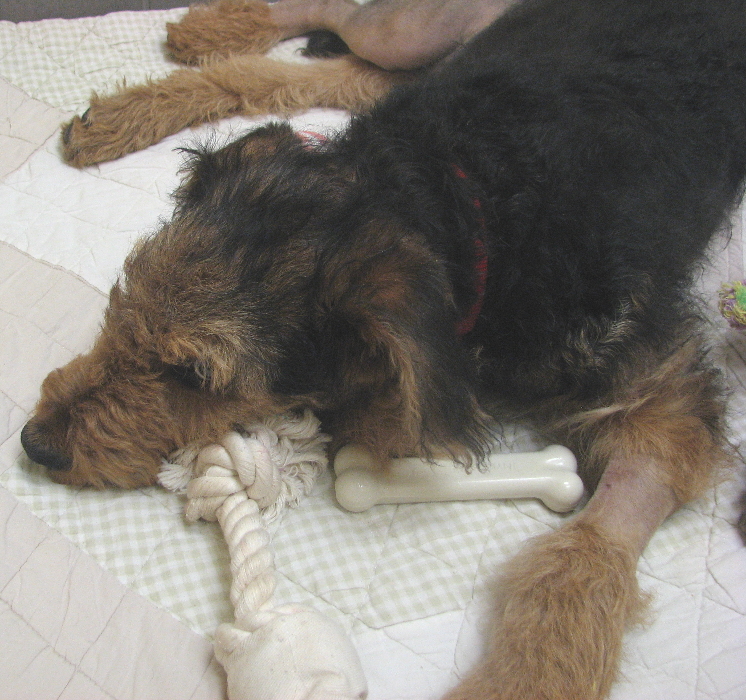 <<< MORE PHYSICAL THERAPY 25 FEB 2011
Scout & Amy do physical therapy 4 MARCH 2011 >>>